Date:

2021-12-22

Department:

Department of Veterans Service and Assistance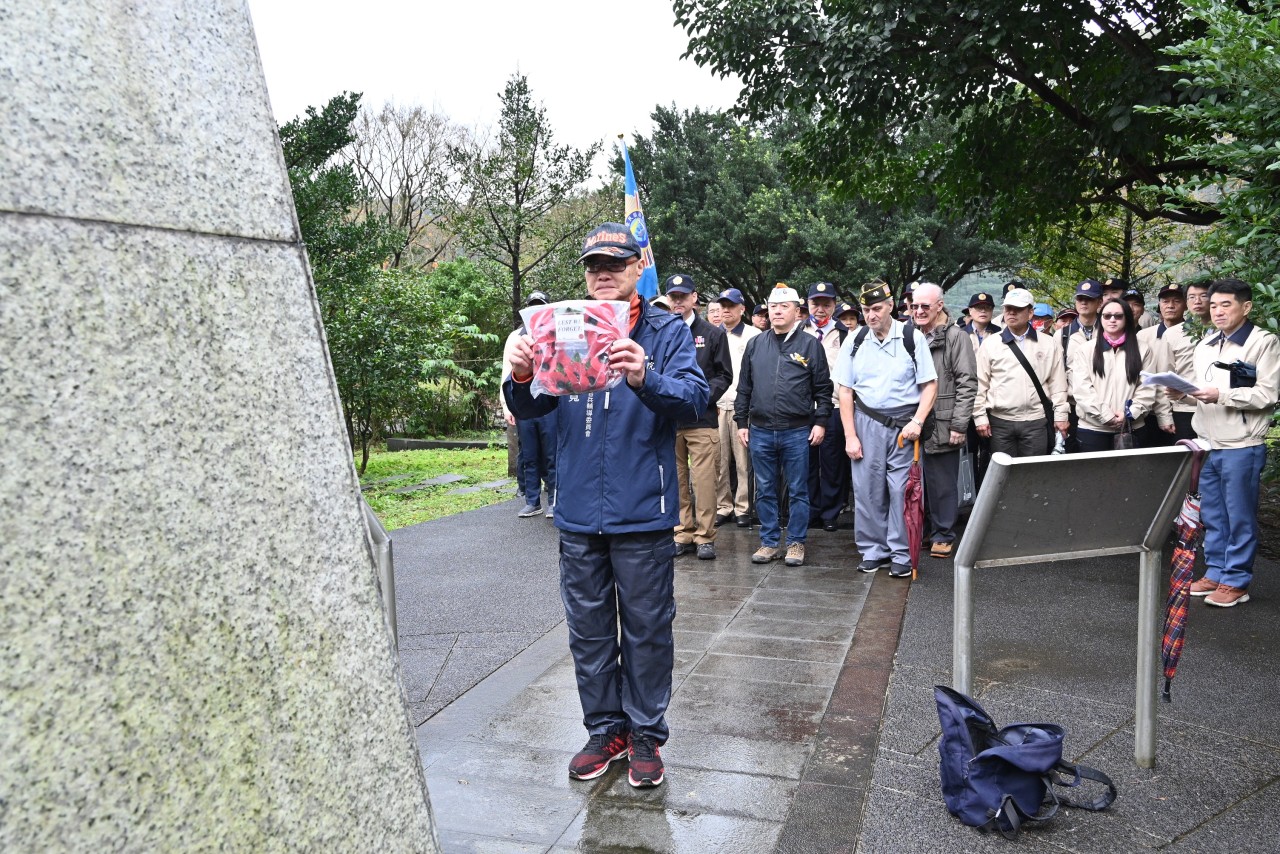 On December 21, 2021, VAC Minister Feng led Deputy Minister Lee, Wen-Zhong, Deputy Minister Lu, Jia-Kai, Secretary-General Wu, Zhi-Yang, and the Directors, deputy Directors of VAC to Jinguashi, New Taipei City, for environmental education activities. Minister Feng also made a memorable trip to the Jinguashi POW Memorial Park to hold a memorial service in memory of the Allied soldiers. They had dedicated and sacrificed their lives during World War II.
Minister Feng said in his remark that although the cruel and unbearable history of World War II has gradually faded away, the suffering of POWs should not be forgotten. Through the holding of this memorial service, it was possible to pay tribute to the soldiers and martyrs who had sacrificed for the country's defense. It will also remind us to remember the cruelty of war, emphasize that peace and freedom do not fall out of thin air, avoid repeating the same mistakes.
In addition to the VAC staff, Minister also invited Mr. Michael Hurst, founder of the "Taiwan Prisoner of War Memorial Association," to give a speech and explain this history to the participants. In addition, the VAC also invited Mr. Tony Hu, Mr. Brian Calhoun, and Mr. Warren Brewer, members of the Taiwan Post of the VFW, to attend the service and help recite "What is a veteran?" and "Ode of remembrance" in the service.
At the end of the ceremony, Minister Feng led the VAC staff to lay a wreath to pay tribute to the monument, ending with the Last Post, silence, and Reveille, which was truly solemn.