Date:

2018-05-27

Department:

Department of Veterans Service and Assistance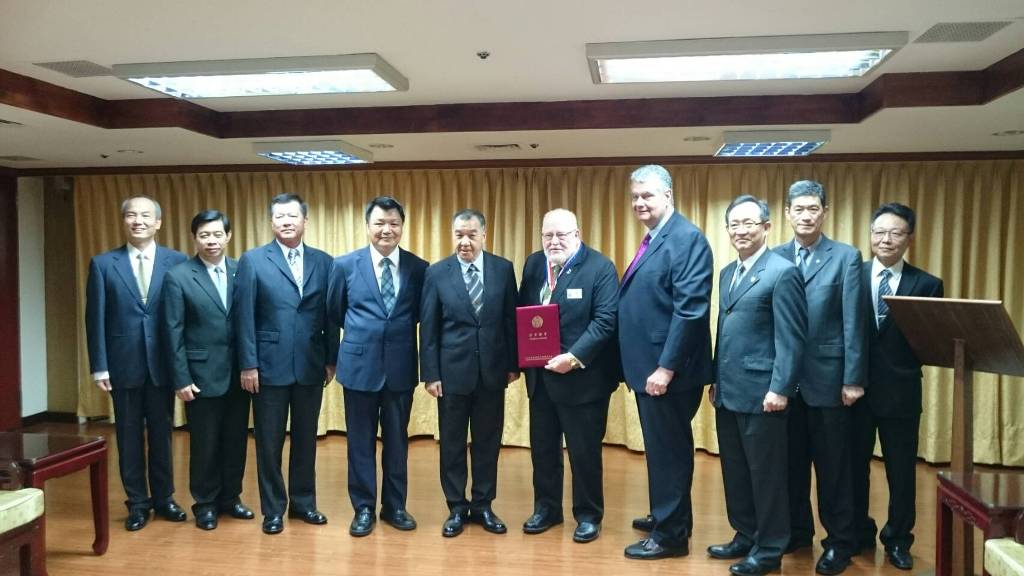 VFW (Veterans of Foreign Wars) Commander-in-Chief Keith Harman and Director General Bob Wallace have just completed their annual visit to Taiwan (from May 27th to 30th) at the invitation of the Minister of the R.O.C. Veterans Affairs Council (VAC), Gen.(Ret.) Chiu, Kuo-Cheng.
The VFW leaders visited President Tsai Ing-wen at the Presidential Office on Monday, May 28th. They also visited VAC for a briefing, and several VAC's subsidiaries such as Taipei Veterans General Hospital, Banciao Veterans Home.
President Tsai noted that VFW has been a strong supporter of Taiwan for decades, and each year, leaders from the VAC and VFW exchange information on veterans' affairs, national defense and foreign relations. President Tsai thanked the visitors for the latest VFW National Resolution on Taiwan, in which VFW recognized that the Republic of China is a long-time friend, ally, and a strategic partner of the United States and support the Administration and congress to strictly adhere to the concepts of the Taiwan Relations Act by approving the sale of state-of-the-art military equipment, weapons and technology to maintain an adequate defense capability; and support the admission of the Republic of China on Taiwan into the U.N. and to afford the President of Taiwan the same respect and privileges due other visiting Heads of State.