Date:

2021-06-23

Department:

Department of Veterans Service and Assistance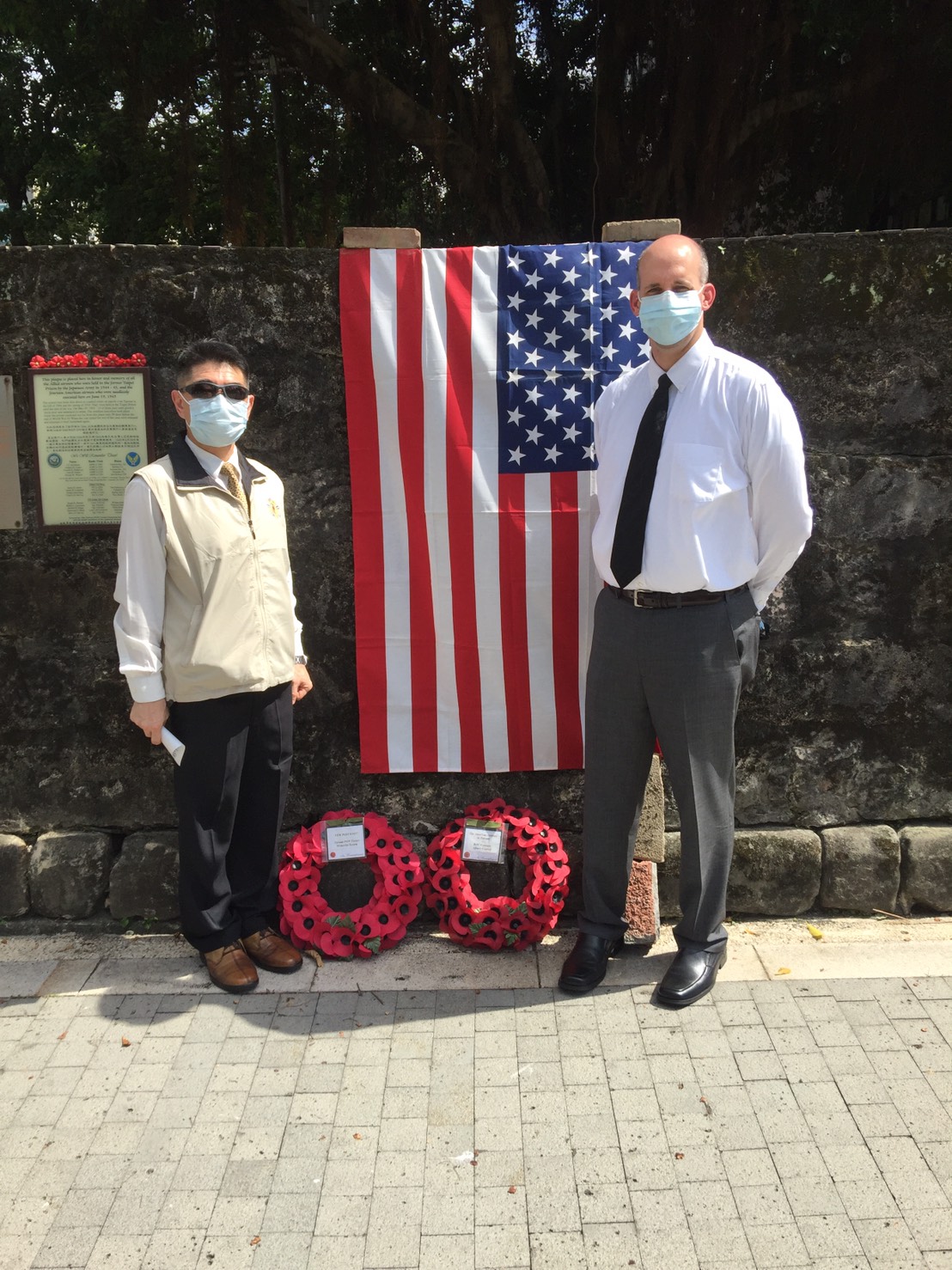 Senior Inspector Wang, on behalf of VAC, attends POW memorial activity on June 19, 2021.
This activity is organized to honor the 14 American airmen who were needlessly executed by the Japanese Army in Taipei Prison on June 19, 1945, only 58 days before the end of World War II. When the war ended the rest of the men were released and returned to their homeland again.