Date:

2021-09-06

Department:

Department of Veterans Service and Assistance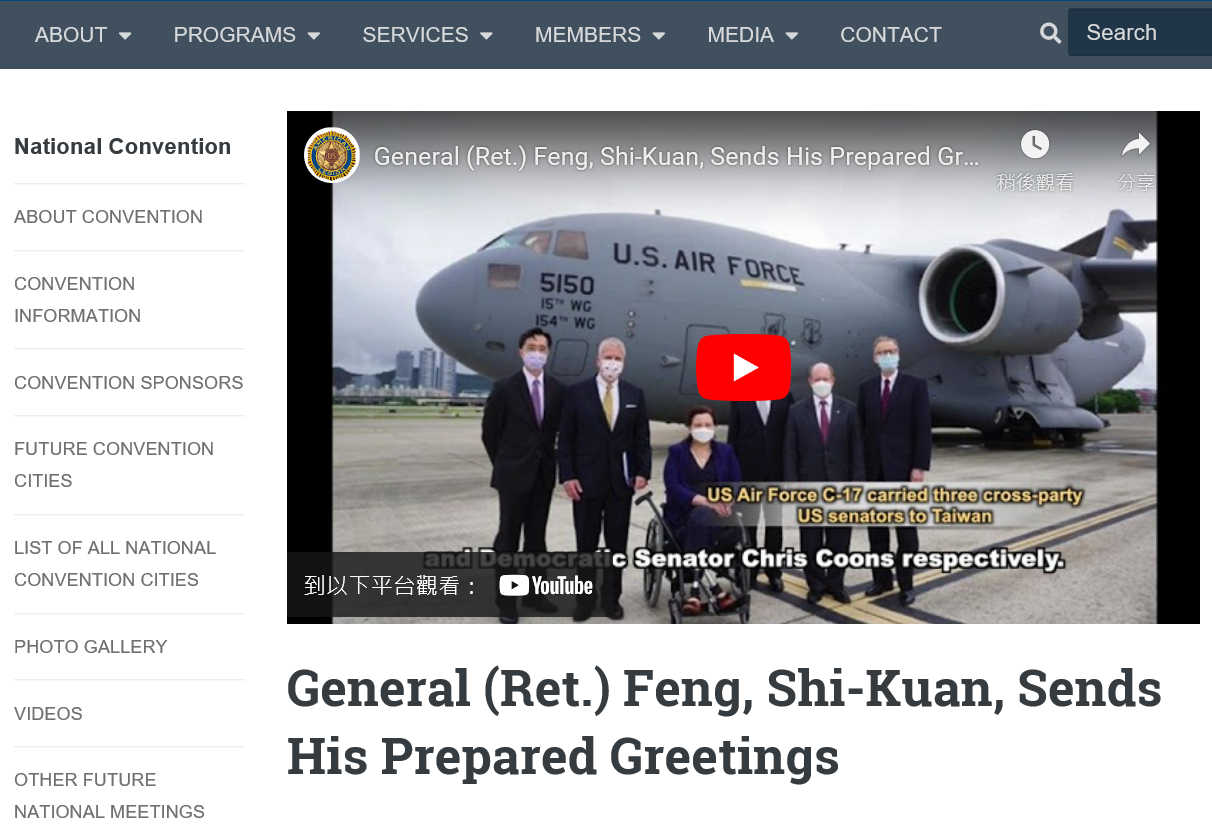 Due to the epidemic this year, the Minister was unable to personally attend the AL Convention 2021 in Phoenix, Arizona, and made a speech at its annual meeting in the form of pre-recording to express the VAC's congratulations.
On August 31, the opening ceremony of the Convention was held by James Oxford, who introduced the speaker from Taiwan, Minister Feng, a retired General, Minister of Veterans Affairs Council which maintained a long-term friendly relationship with AL.
Minister Feng's speech lasted 9 minutes. After the speech, the host, guests and all members of the American Legion present gave big, warm, and lasting applause to thank VAC for its blessings and participation, which fully manifested their solid and friendly relationships.