Date:

2021-10-28

Department:

Department of Veterans Service and Assistance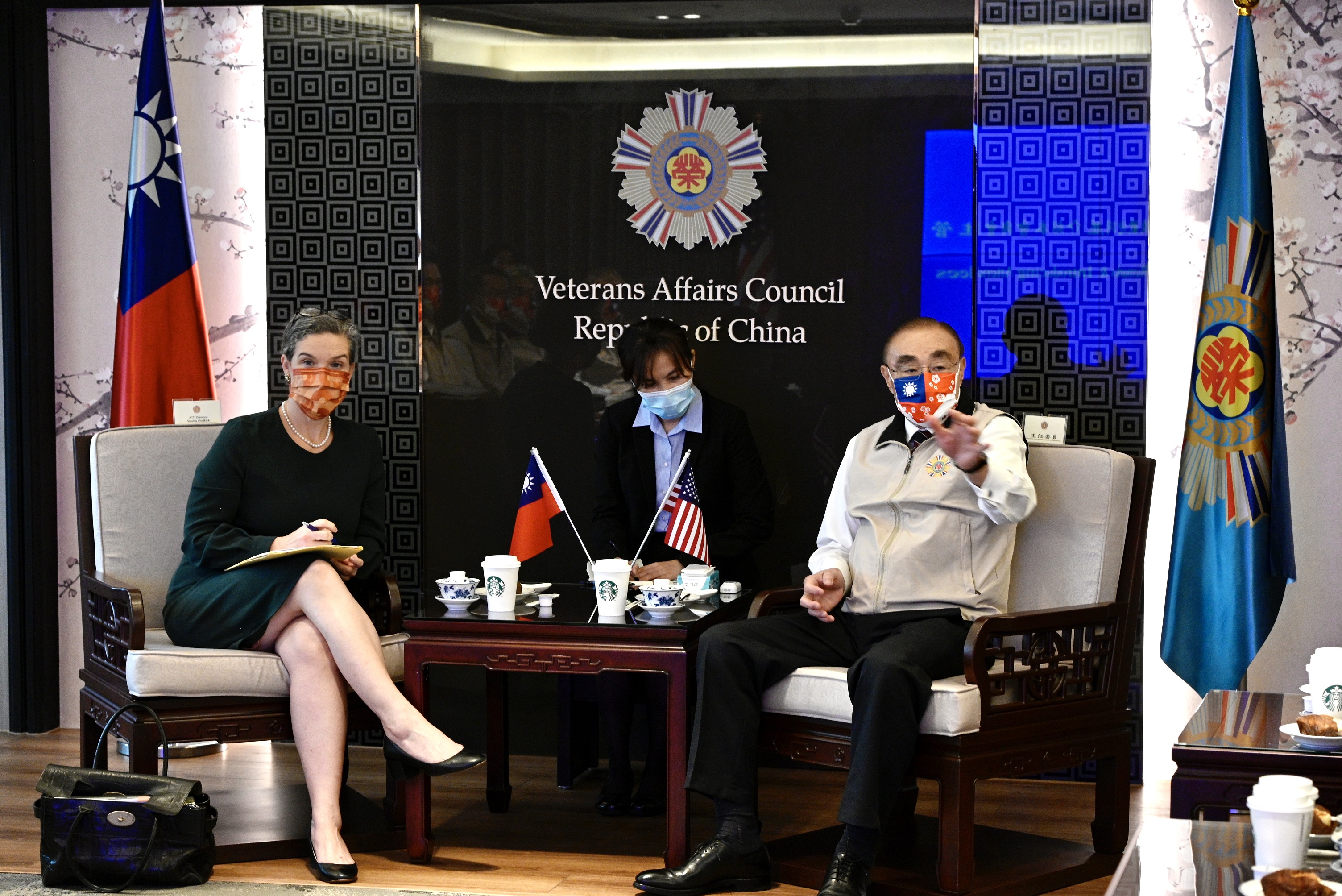 The Director of the American Institute in Taiwan, Ms. Sandra Oudkirk, visited VAC on October 21, 2021. VAC minister Feng expressed a warm welcome and said that Ms. Oudkirk is the first AIT director to visit the VAC. Minister Feng also hopes her visit could begin a new era of more cooperation and mutual understanding. Director Oudkirk admired what the minister's effort to protect veterans' rights and to facilitate the relationship between Taiwan and the USA. She also promised AIT would promote cooperation with VAC.
Director Oudkirk was accompanied by SCO Chief Brady Crosier and LAS Advisor William Gerichtena in her visit to the VAC. Deputy Minister Li, Deputy Minster Cheng, Vice Minster Liu, Directors of every department in VAC, and Counselor Ni, the expatriate next year, also attended the meeting.
VAC minister mentioned we would send two VAC personnel to Washington DC next year to work on the interaction of veterans' affairs between Taiwan and the USA. Minister Feng expressed gratitude to AIT for supporting the VAC to establish the representative office in the USA and believes it will turn a new page for the cooperation of veterans' affairs between Taiwan and the US. The AIT Director Oudkirk responded that she has been thinking about what the USA can do to help Taiwan enhance its self-protect ability and expect to continue to work with VAC. She also looks forward to the minister's visiting at the AIT.