Date:

2021-11-22

Department:

Department of Veterans Service and Assistance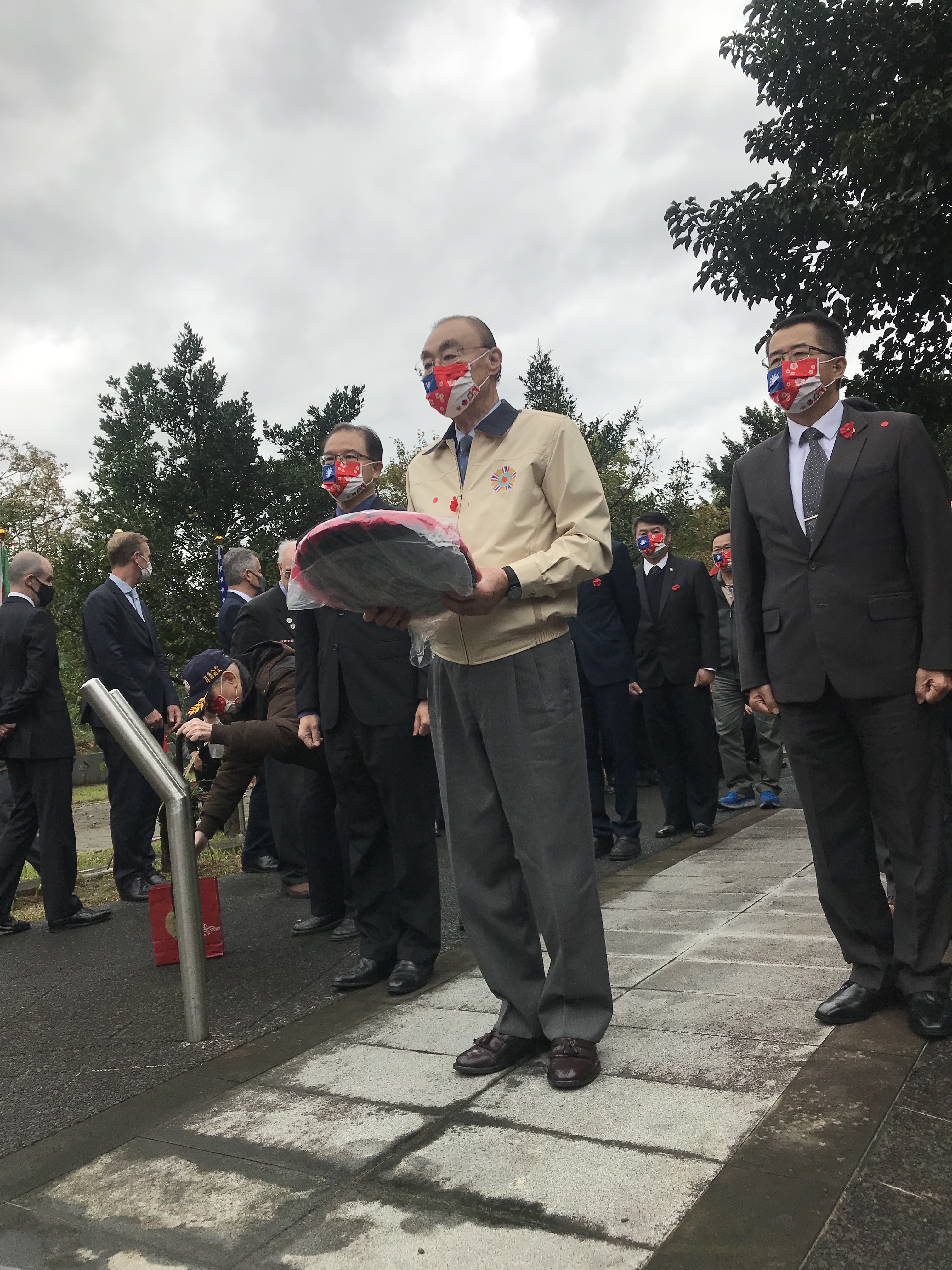 Minister Feng attends Jinguashi POW Camp Memorial Activity
The Taiwan POW Camp Memorial Association held its annual memorial day on November 14. Minister Feng attended the memorial ceremony and delivered a speech. He noted that although World War II's cruel and unbearable history has gradually faded, we should not forget the suffering of the prisoners. By holding the memorial activities, we can pay tribute to the soldiers and martyrs who sacrificed for the country's defense; and remind us of the cruelty of war and avoid repeating the same mistakes.
The ceremony was held in the Jinguashi International Peace Memorial Park in New Taipei City. This is the third time for Minister Feng to participate in the memorial ceremony. In his speech, he expressed his gratitude to the soldiers who sacrificed and were dedicated to defending the country and peace during the war, emphasizing that peace and freedom are not free. In addition to the Minister, Jordan Reeves, the representative of the Canadian Trade Office in Taipei, John Dennis, the representative of the British Taiwan Office, Sandra Oudkirk, the director of the AIT, and the vice-chairman of the ROC Veterans Association, Jin, were also invited to give speeches.
The President of the Taiwan POW Camp Memorial Association, Michael Hurst, the distinguished guests, the families of the prisoners, representatives of the Allied and Republic of China veterans, and the staff of the VAC, respectively, laid a wreath to pay tribute to the monument. At the end of the ceremony, the resting horn, two minutes of silence, and the morning horn were blown, which were utterly solemn throughout the whole process.