Date:

2023-05-01

Department:

Department of Veterans Service and Assistance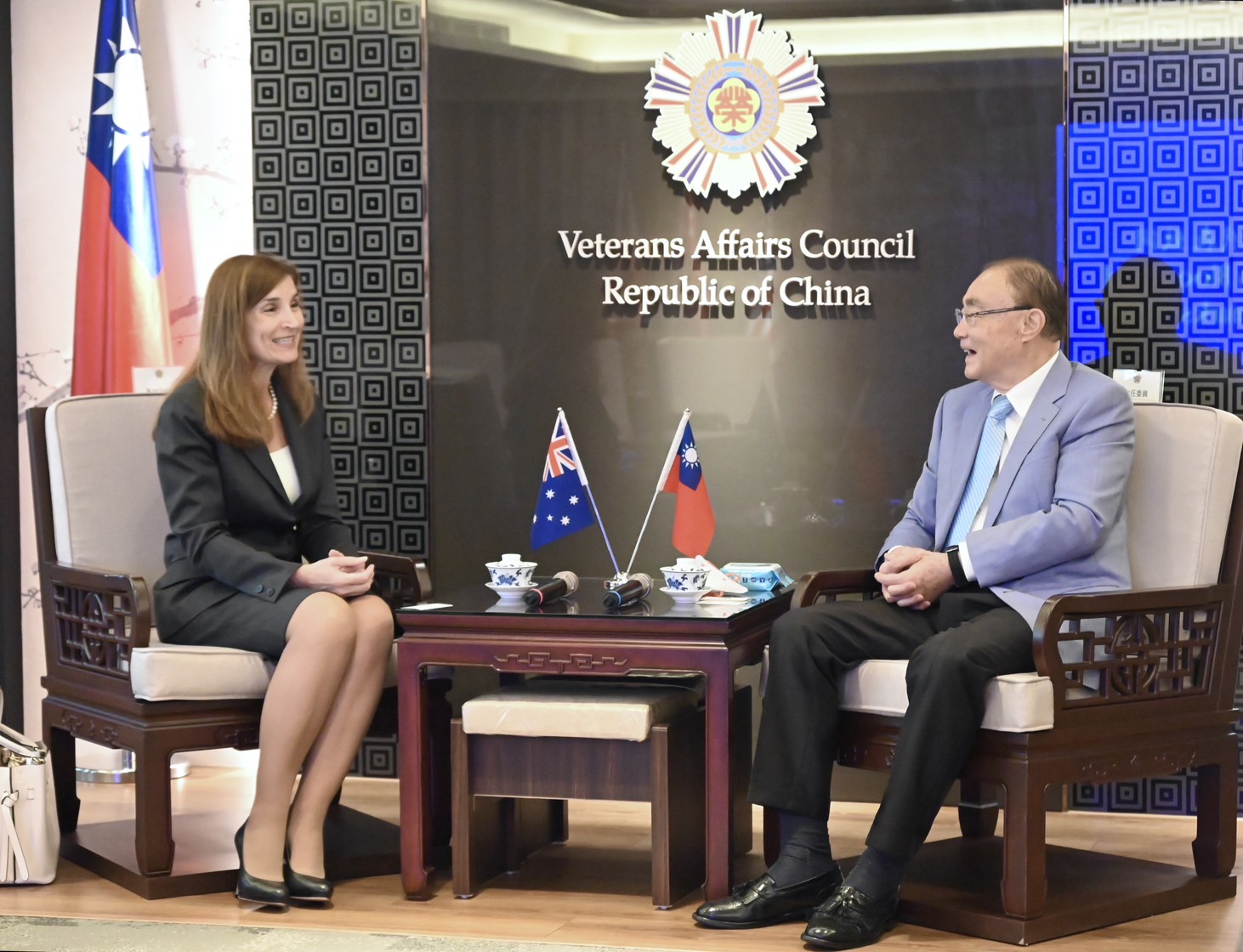 The Representative of the Australian Office Taipei, Ms. Jenny Bloomfield, visited VAC on April 22, 2023. VAC minister Feng warmly welcomed guests and let them know more about VAC and how it works via a PowerPoint presentation.
Minister Feng said VAC built a bilateral relationship with The Returned & Services League of Australia in 1981 and sent representatives to attend the 100-anniversary national convention in 2016. VAC also expects to enhance the exchange and cooperation on the basis of an excellent relationship to improve veterans' welfare through learning from the experience of caring for veterans each other.
Ms. Jenny Bloomfield admires what VAC has done for veterans. She said Australia, Taiwan's important business partner, is also the hot spot for tours, studying abroad, and working holidays. Ms. Jenny Bloomfield also said she would be delighted if Taiwan and Australia's veterans-related organizations could mutually exchange and cooperate.
Minister Feng appreciates that Ms. Jenny Bloomfield visited VAC today. He will soon visit the Australian Office in Taipei to facilitate the exchange between Taiwan and Australia.