Date:

2019-12-11

Department:

Department of Veterans Service and Assistance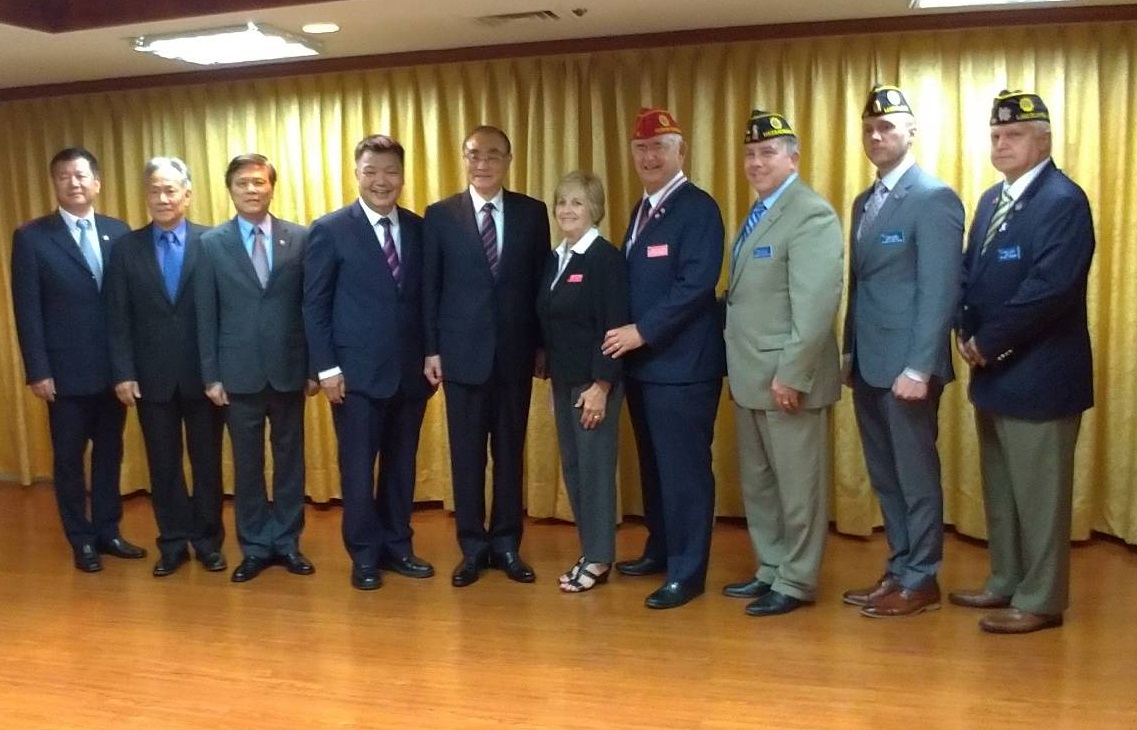 AL National Commander Oxford Visit R.O.C. (Taiwan)
AL (the American Legion) National Commander James Oxford along with his gorgeous team members, including Executive Director Celli and Aide Cline, have just completed their annual visit to Taiwan at the invitation of the Minister of the R.O.C. Veterans Affairs Council (VAC) Gen. Feng, Shih-Kuan.
National Commander Oxford came to VAC for briefing on Nov. 25th evening, and was greeted warmly by Minister Feng. Minister Feng exchanged VAC's veterans service experience with National Commander Oxford following the earlier awarding Medal of Honor to him. Feng thanked AL for contribution to veterans affairs interchange, draft and support to pass ROC-favored resolutions.
The AL leaders visited VAC and Taipei Veterans General Hospital, Kinkaseki POW memorial park, INDSR (Institute for National Defense & Security Research), and American Institute in Taiwan during Nov. 24th to Nov. 29th. On Nov. 27th morning, the special guest was accompanied by Minister Feng to pay a courtesy call on President Tsai at the Presidential Office. President Tsai offered a warm reception to the delegates and all the distinguished guests had a very wonderful time at the Office. They even call on National Security Council and Ministry of Foreign Affairs to exchange views on veterans-related issues.
The team also visited many popular sites in Taipei, including Chiang Kai-shek Memorial Hall, National Palace Museum, Taipei 101 Financial Building. They enjoyed a wonderful time and were really impressed about the prosperity and hospitality in Taiwan.