Date:

2020-06-16

Department:

Department of Veterans Service and Assistance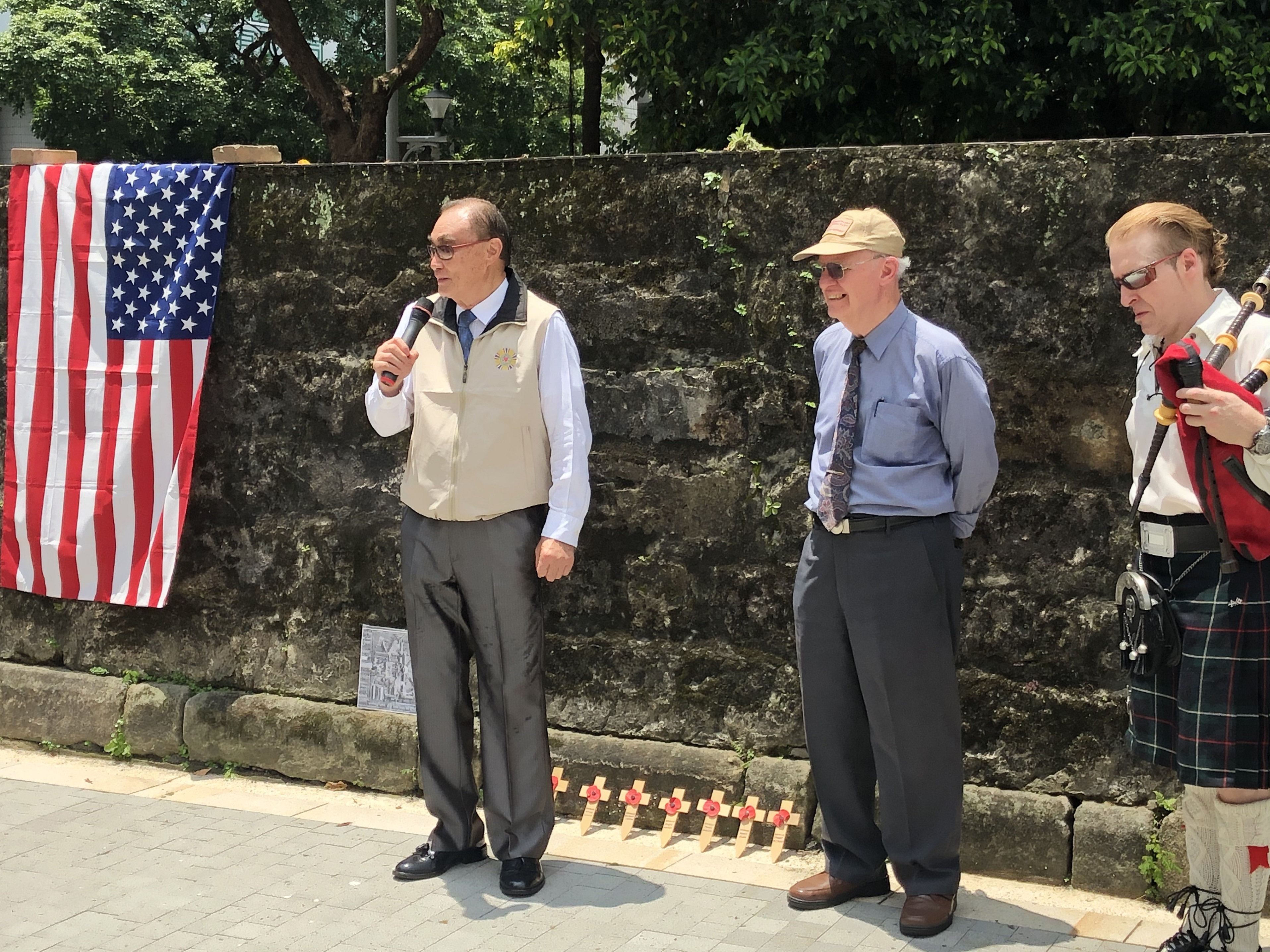 In order to commemorate the fourteen American hostages who were murdered by the Japanese colonial government 75 years ago, Taiwan POW Camps Memorial Society held a memorial event on June 13th, 2020, at the site of the old north wall of the former Taipei Prison. Feng, Shih-Kuan, Minister of Veterans Affairs Council ROC, participated on behalf of the Veterans Affairs Council.
The fourteen American airmen had been shot down and captured while attacking Japanese targets in and around Taiwan during WWII. After a mock trial held by the Japanese colonial government, they were accused of bombing civilians, and cold bloodily executed by a Japanese firing squad in the Taipei Prison on June 19th, 1945. They are ranging in age from 20 to 24 years, were either individual fighter pilots or members of bomber aircrews (Army Air Force and Navy).
This year is the 75th anniversary of the end of World War II. 「The historical mistakes can be forgiven, but not be forgotten.」Today we gather to pay tribute to those who have given their lives for their countries, and this memorial event reminds us that never let the cruel history happen again. Minister Feng mentioned above in the speech.