Date:

2020-02-25

Department:

Department of Veterans Service and Assistance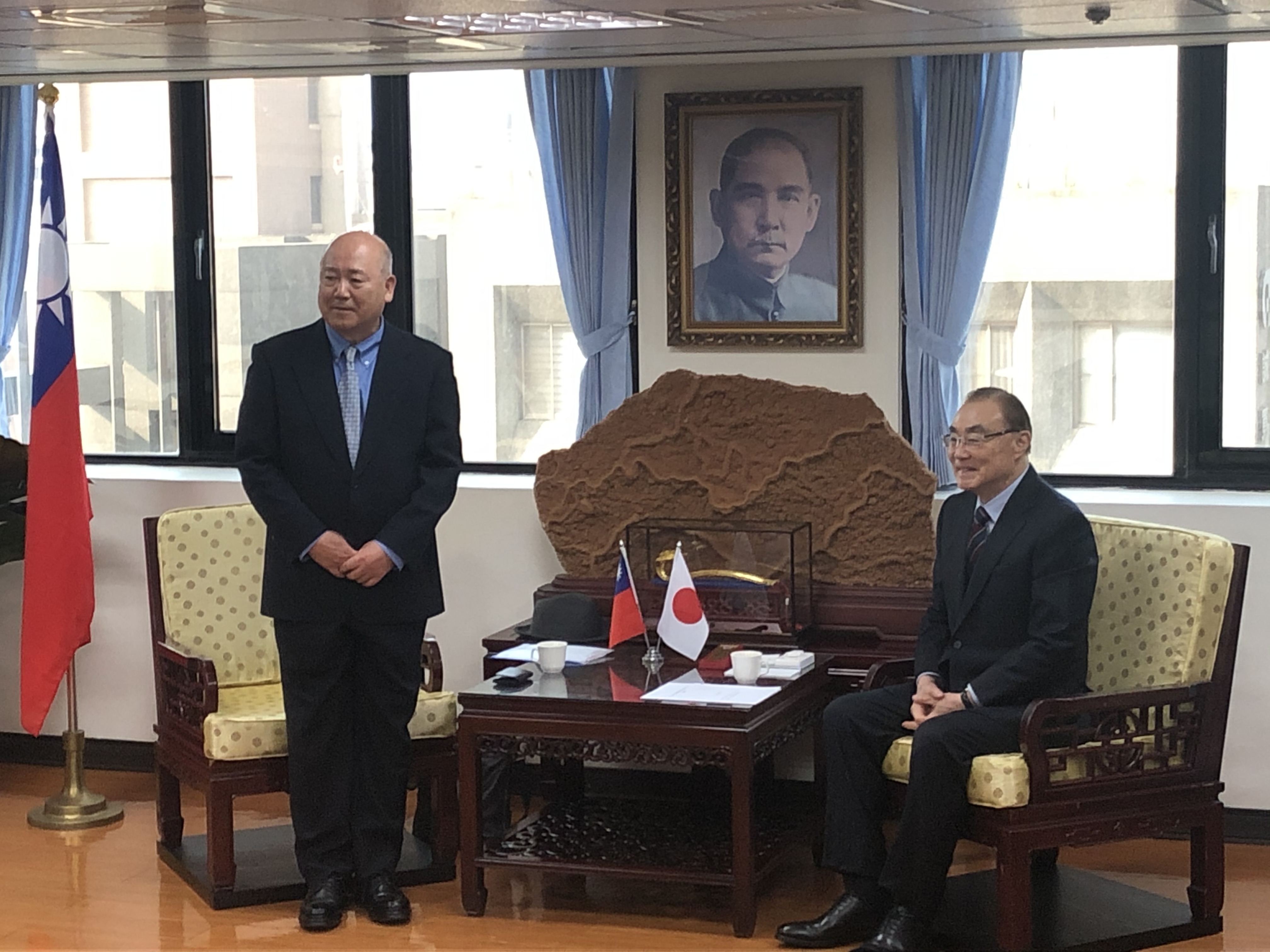 The delegation of The Security and Strategy Research Institute of Japan (SSRI) visited VAC in 2020
The Chairman of SSRI, Mr. Susumu Takai, led a five-member delegation to visited Taiwan from February 24 to 27. No sooner had arrived at Taiwan than the delegation visited VAC on February 24.
The chairman and vice-chairman of SSRI not only elucidated that what kind of assistance has been offered for veterans from prewar to postwar and how related competent authorities work, but also explained their self-experience of career transition. Minister Feng introduced the history of the Veterans assistance program in Taiwan and related policy formulation in the near future. Both sides interactively exchanged views on veterans-related issues.
After a one-hour conversation, Minister Feng presented a souvenir to the delegation on behalf of the VAC.